IRINA ROUBLON BELOTELKIN
(1913-2009)
Russian-American Artist, Fashion Designer, Couturier
Home • Biography • Paintings • Water Colors • Graphics • Photos • Signatures
FASHION DESIGN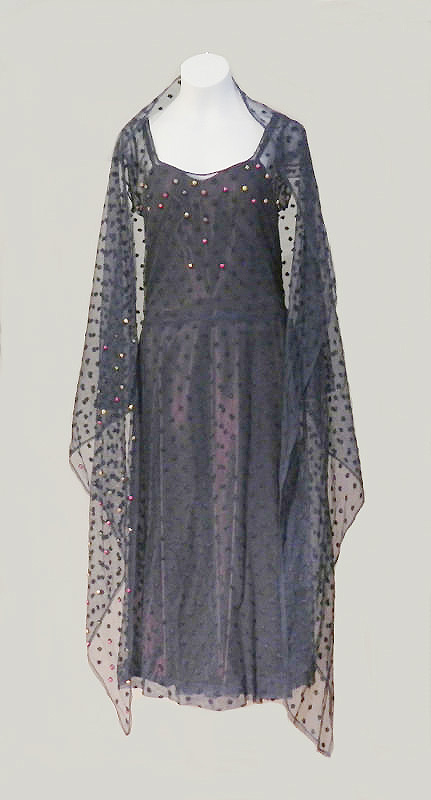 Description:
This is a rare piece of 1950's San Francisco Haute Couture fashion. This cocktail dress was designed by Irina Roudakoff Belotelkin (1913-2009), under her label "Irina Roublon" at her San Francisco salon on Union Square. The outfit consists of a simple hourglass shaped irridescent burgundy-colored organza cocktail dress with thin straps, pleats at the waist in the back, and a kick pleat, zipper closure. Over the dress goes a navy blue embroidered chantilly lace sheath with cap sleeves, fitted and gathered at the waist, snap closure. The bodice of the sheath is decorated with brightly colored small round silk "buttons". The sheath is held in place with a small snap tab at the back of the neck of the sheath and dress, as well as shoulder snap attachments to the straps of the dress. Topping this all off is a matching navy blue embroidered lace shrug or headscarf, beautifully finished and tapered, decorated on one side with matching colorful silk "buttons". Original "Irina Roublon" label inside. Absolutely beautiful.

Marks/Labels: Original "Irina Roublon" label.

Measurements:
Dress: Waist ~28"; Bust ~36"; Straps ~15-1/4"; Underarm to waist ~7"; Underarm to hem ~37"; Kick pleat ~8"; Waist to hem ~29"
Sheath: Waist ~28"; Bust ~36"; Shoulder to waist ~18"; Waist to hem ~30"
Shrug/Wrap: ~108"L x ~25"W

Condition:
Extremely good condition. The dress has a few (4 or 5) small separations at some of the seams (no longer than about 1/4"); the former owner apparently let out the seams in the bust for some easement. The sheath has one small snag on one of the embroidered flowers, but otherwise seems in very good order. The shrug/wrap has a stretched area about 2 inches long on one edge (no tear), and two very small snag holes.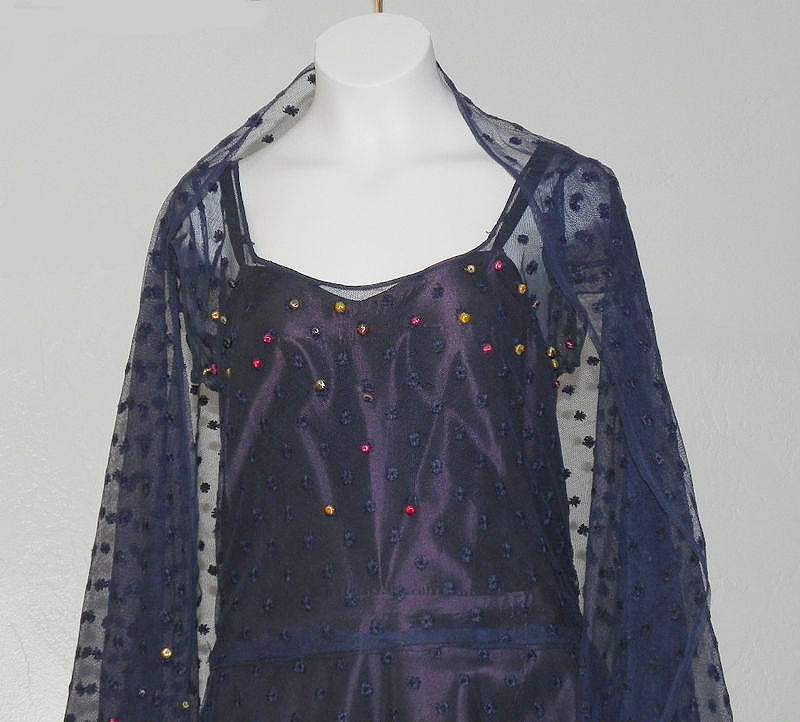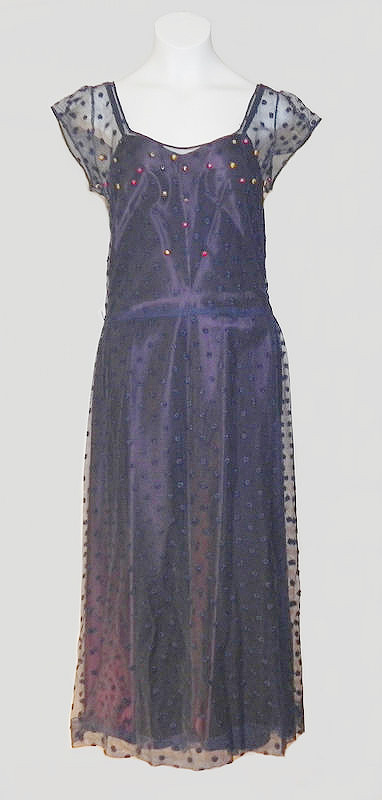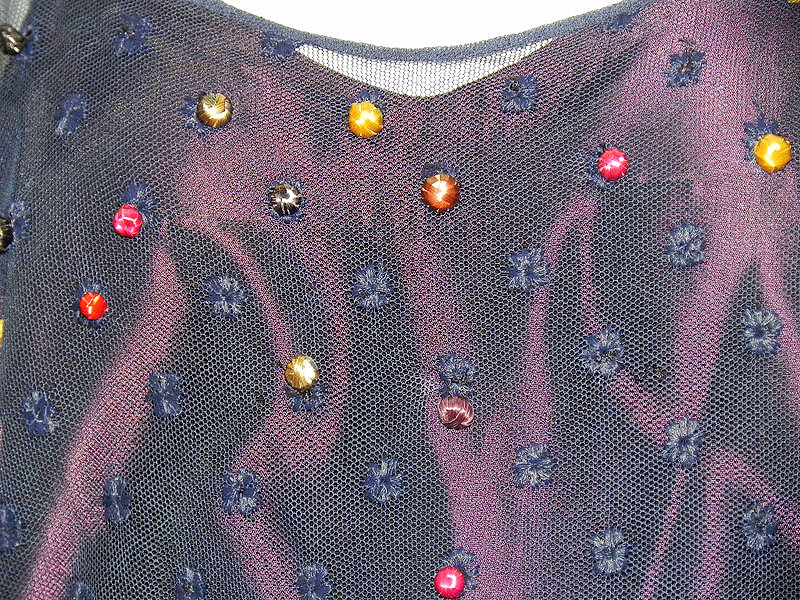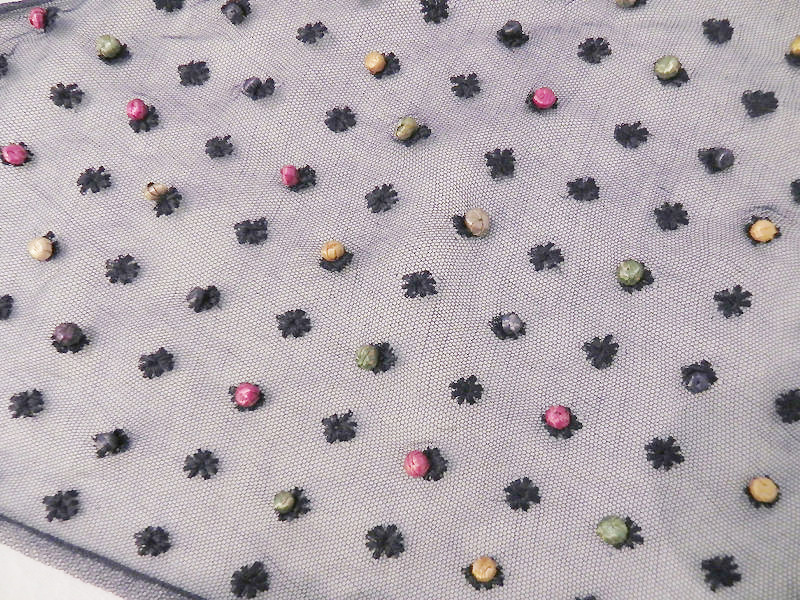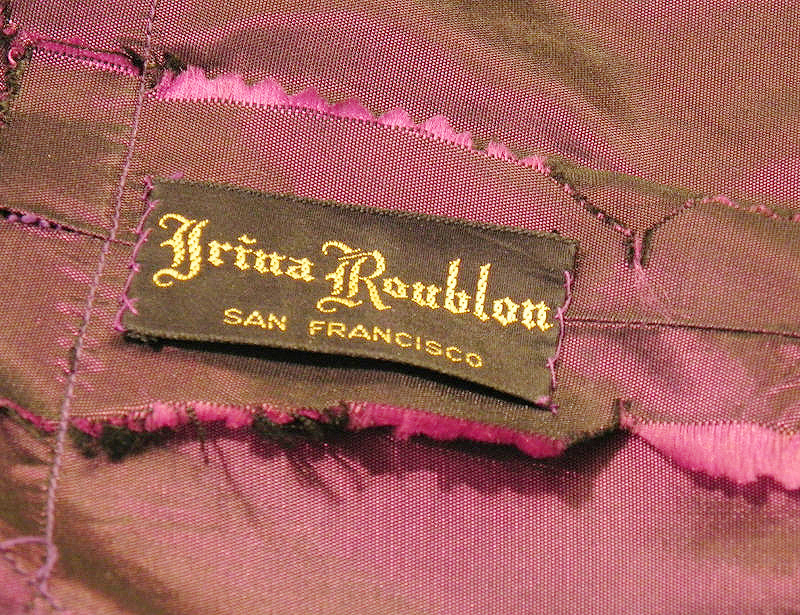 Home • Biography • Paintings • Water Colors • Graphics • Photos • Signatures
This Project is opened on November 2012
Conact E-mail: Lagis89@yahoo.com